---


EnterSum Lite

Compatible with iOS4.3 or later
Language is in English or Japanese
---

<< How to use >>


● History ●

This calculator will automatically save the history.

When to save is when you press the "Enter".
It will overwrite each time when you press the "Enter".
History goes to next save, when erase the entire or part by "AC" or by "Backspace".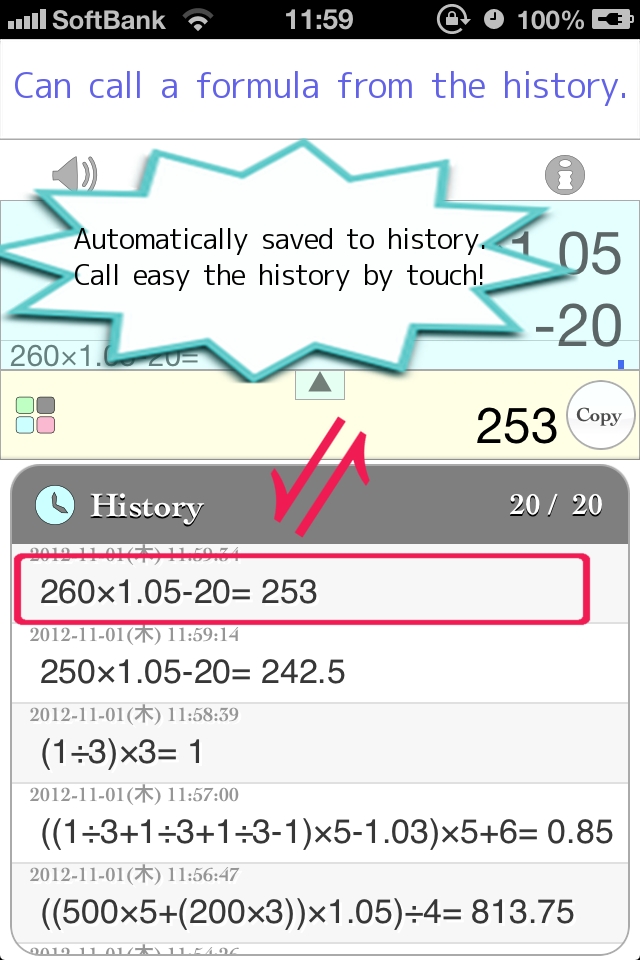 To call from History is easy.
Keypad switches to History list if you touch the mark of "watch".
By touching History, the calculation that you want to use or you want to see it again, It is called again in input BOX.