---


EnterSum

Compatible with iOS4.3 or later
Language is in English or Japanese
---

<< How to use >>


● Favorite ●

You can use the Favorite like boilerplate numbers and formulas that you were entered.

Select range you want to re-use from input BOX.
You can select range by long touch or double touch on input BOX.
The method of select range is the same as normal text.
The menu is [Copy][paste][>>Star][Select All].
Selected range will be registered by touching the [>>Star].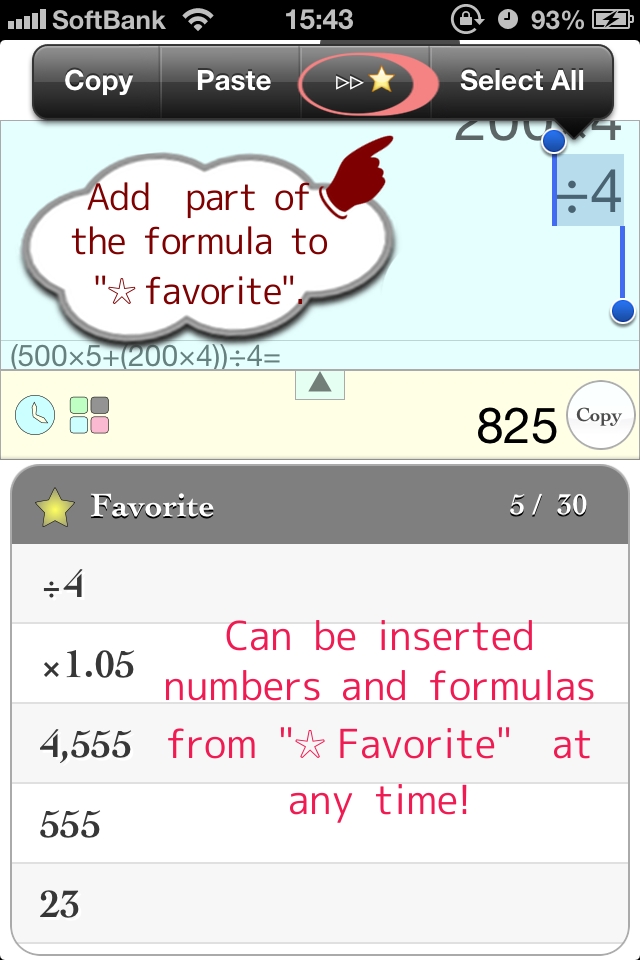 To call from Favorite is easy.
Keypad switches to History list if you touch the mark of "Star".
When you touch the row of Favorites, call it to the cursor location in the input BOX.