---


EnterSum

Compatible with iOS4.3 or later
Language is in English or Japanese
---

<< How to use >>


● Two Screen Calculator ●

This calculator has black and white screen.

After a long calculation, you can check the calculation again to input in another screen.
You can see the results of computations of the middle when you copy and paste the part of the formula.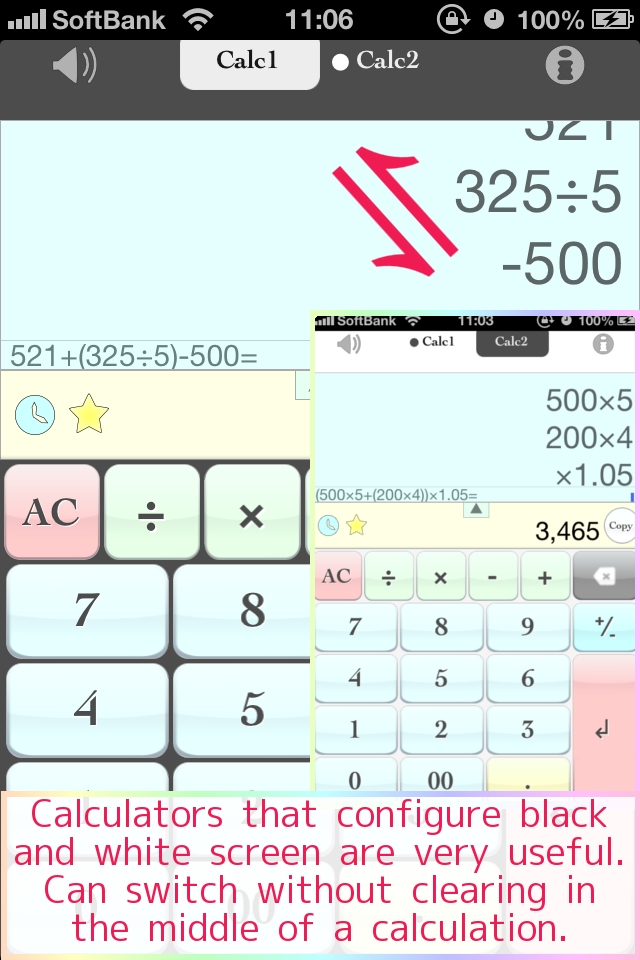 When you touch on [Calc1] or [Calc2], the screen can be switched.