---


EnterSum Lite

Compatible with iOS4.3 or later
Language is in English or Japanese
---

<< How to use >>


● Sum of numbers ●

For example, when you calculate the formula of "298+1980+498+25000=",

298[Enter]
198[Enter]
580[Enter]
360[Enter]

Enter it in this app.
[Enter] means [+] and [=],
Sum each press of the [Enter] , and you can see the result in the yellow frame.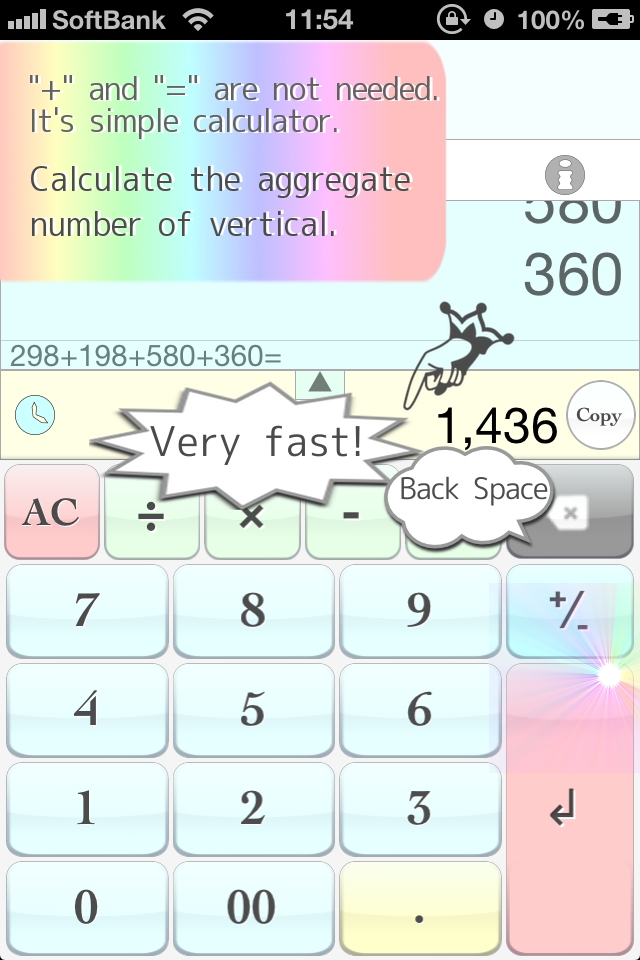 You can check also scroll vertically if the input is becoming longer.
Formulas is displaying little at the bottom of the input.
If you want to enlarge the formula, you can switch to a large display of the formula by pressing ▲.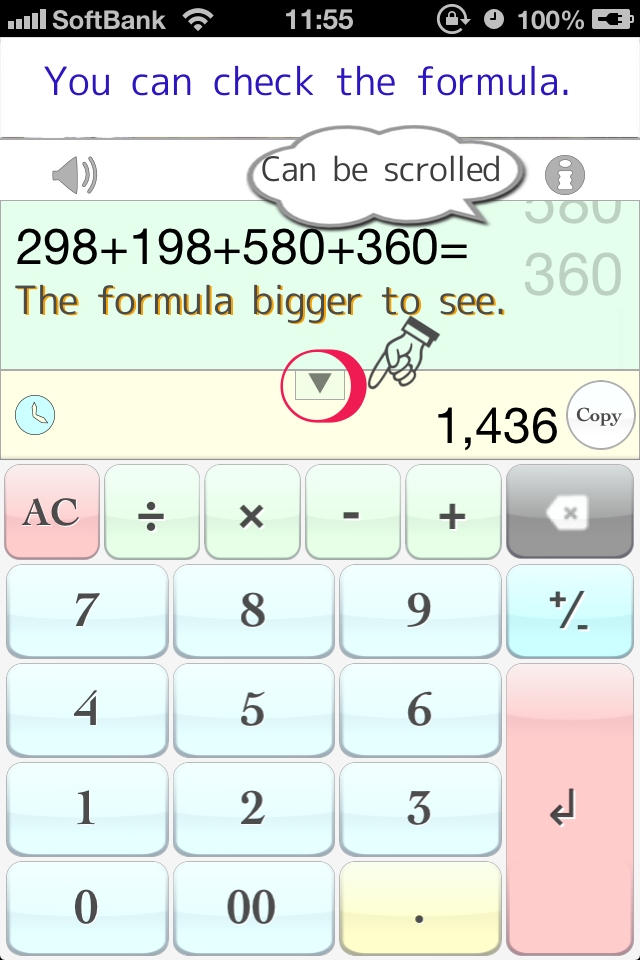 Delete characters and numbers by "BackSpace" instead of "C" in normal calculator.
You can clear all by using "AC".
You can be modified freely by touching the input BOX.